Luxurious six-person bungalow
Private jetty
At the fishing and sailing waters
Brasserie 't Stolpje
Weekend away during Easter!
Easter is always a pleasant time. Nature awakens; everything turns green again and the most cheerfully colored flowers start showing themselves. This year, Easter will be on April 4th and 5th, and Good Friday is on April 2nd. Thanks to these extra leave days, it is an excellent opportunity to turn them into a nice, long Easter weekend.
Enjoy an amazing stay at one of our luxurious six-person bungalows with your children, family, or with your partner!
To make your Easter days even more fun, we offer an Easter breakfast on April 4th and 5th at our Brasserie!
Easter: April 4th & 5th 2021
Easter weekend: April 2nd to 6th 2021
Easter holidays: April 2nd to 9th 2021
Rent a bungalow on Easter
When you spend Easter in North Holland at Zuiderzee Bungalow Park you will stay in comfortable bungalows for 6 people. The bungalows are all located on the waterfront and have a private dock for a sloop or a boat. In addition, you will also have a fully equipped kitchen with a dishwasher, a kettle, and a coffee maker, 3 bedrooms with comfortable box-spring mattresses, and a bathroom with a shower, a toilet, and in some cases, a bathtub. You won't really be missing anything. Who will you stay with in a bungalow on Easter?
Right on the waterfront
Private dock
Fully equipped kitchen
3 bedrooms
Parking near your bungalow
Free WiFi
Reviews | 8.1 | Tanja - April 2019

"Nice restyled house with modern furnishings. Beautifully located on the waterfront with its own dock. Good beds. Very friendly staff."
Easter holidays in Medemblik
During your Easter weekend away, you will not have to be bored at Bungalow Park Zuiderzee. Discover the magnificent area of Medemblik and its surroundings! Go for refreshing walks on the foreshore, and breathe in the fresh scents of the IJsselmeer! Visit Easter markets in the area, and pay a visit to one of the many museums Medemblik has to offer you. You can easily rent bicycles at our reception desk. Go on a cycling trip while enjoying the spring sun, and rest at the terrace of our Brasserie afterwards. Enjoy a delicious Easter breakfast or spring menu during the Easter days, or enjoy our wonderful bread roll service at your own holiday bungalow. Would you like to burn the calories after all of the delicious meals? Get as active as you want at the all-weather tennis court at Bungalow Park Zuiderzee.
Take a look at the prices and availability!
Enjoy our All you can eat dinner on Sunday evening, Easter Sunday. Reserve in advance. Click on the picture in order to receive info!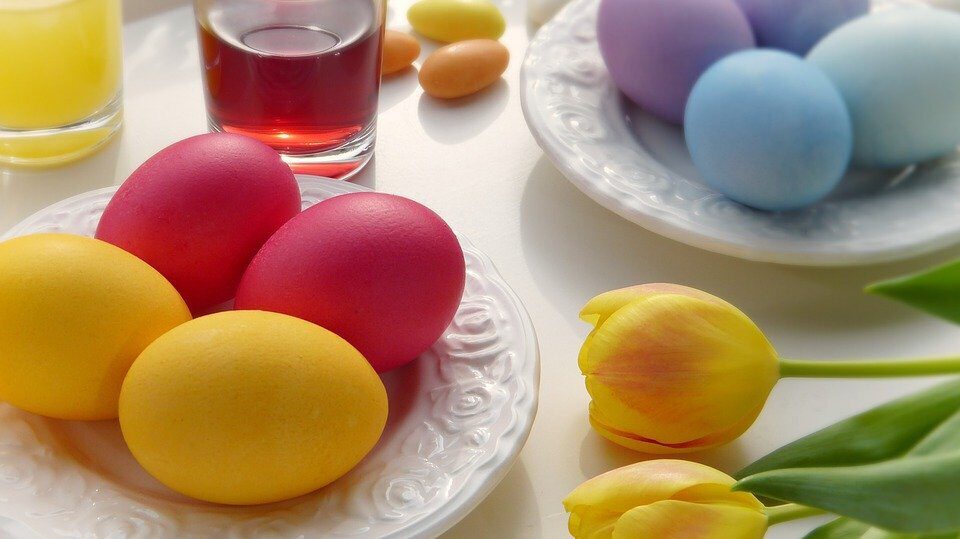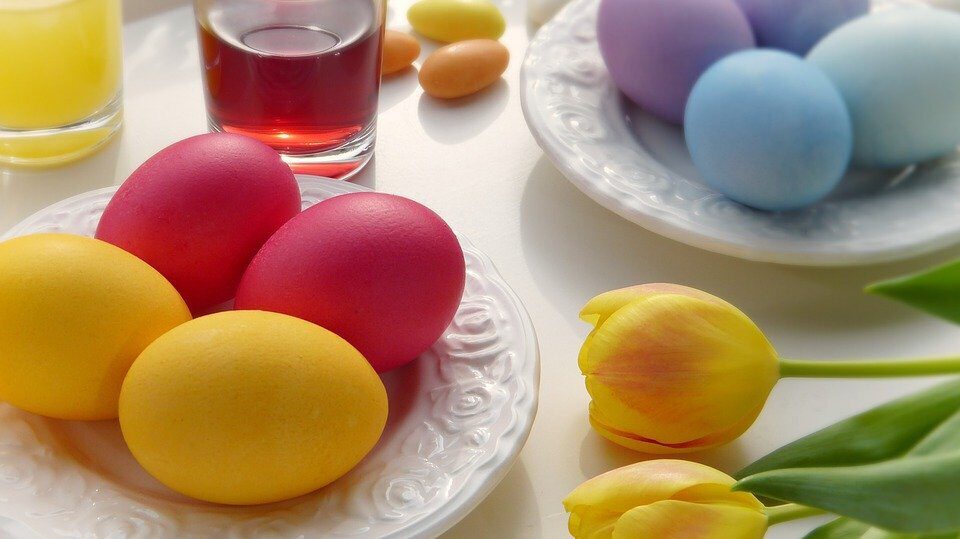 On the First and Second Day of Easter, Brasserie 't Stolpje is serving a delicious Easter breakfast in the mornings (reservation required), and a four-course Easter dinner in the evenings (reservation required).