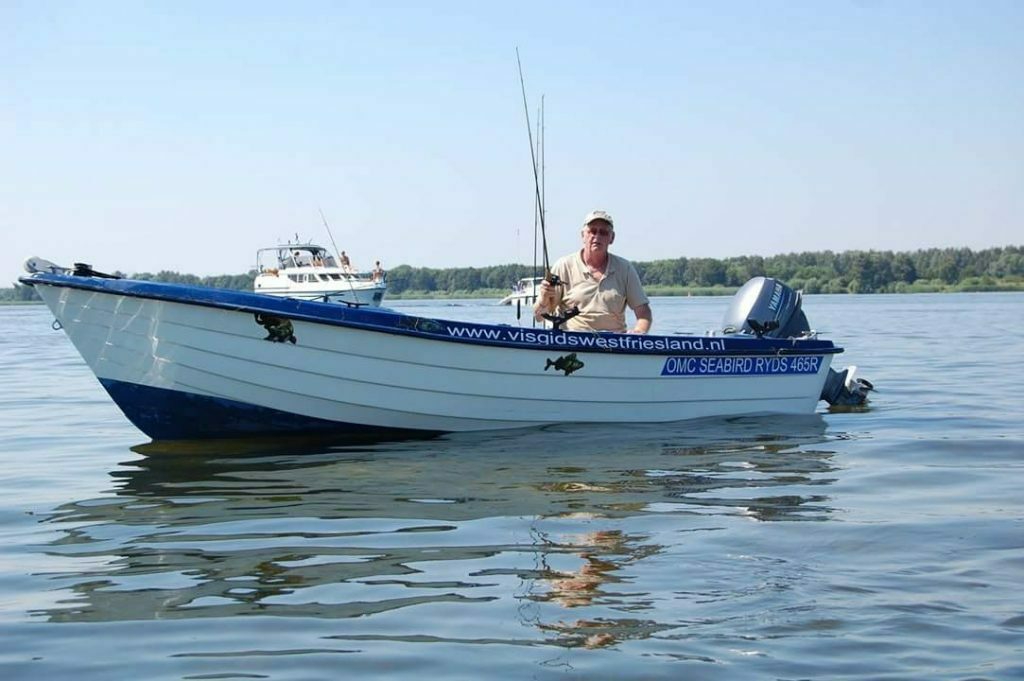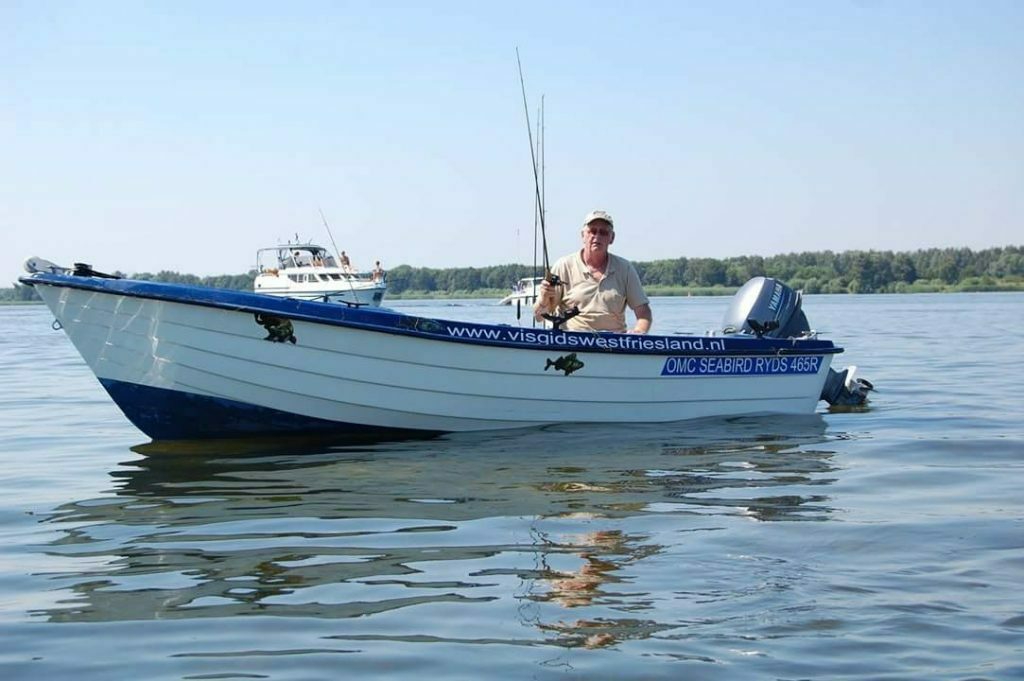 Fishing guide West-Friesland
Discover the West Frisian waters together with Tinus, looking for catfish, asps, carps and pikes. With its boat you can go fishing from 08:00 to 16:00. Various fishing spots are accessible from the village of Andijk, for a successful day of fishing you can join the Fishing Guide!
Welcome to Brasserie IJsselmeer!
Our brasserie restaurant is located in the center of EuroParcs IJsselmeer and has a large terrace with a playground. The terrace is partly on the water, it is therefore possible to moor or rent a boat from us!
Welkom to Swimming Pool Zuiderzee!
If you're looking for tons of aquatic fun during your holiday, you've come to the right address!
Enjoy swimming laps in our 65 foot pool, or race down our 65 yard water slide, splash around in the rapids, or relax at our cocktail bar.
In 2017 we entered a partnership with Recrateam!
Over a period of 4 weeks during the summer holidays they organize recreational programs for young and old.
This year the animation team's activities begin on Friday, July 20 and end on Thursday, August 16.
The 2018 recreation schedule will be posted on this page soon!
A fun day out with the family, company, or friends?
At EuroParcs IJsselmeer you can rent a boat to sail around Medemblik and its surroundings. You can choose from two types of boats; a motor boat or a sloop. When renting a boat with us, you will receive a sailing map of the area allowing you to quickly and easily reach the most beautiful spots. Read on to learn more about the boats we have on offer.
At our bungalow park, you will find a nice and clean sandy beach. Enjoy a laid-back day with view on the IJsselmeer, while your kids have plenty of fun. There is also plenty to see and to do on and along the water.
Do you like action during your holiday? Then you have come to the right address. There's plenty of activities to be found in and around the park for the sporty and active holidaymaker.
Young holidaymakers will also find lots to experience in the park.
Jumping, sliding, climbing... With a variety of fun playgrounds in the park, your kids are sure to keep themselves amused.
Want to explore the area by bicycle? No problem! You can rent bicycles at our front desk. We highly recommend you to explore and enjoy the waterside, the dikes, and the picturesque villages by bicycle!
Just open your garden doors, walk onto your patio, and throw your fishing line from your own private pier. Or get in your boat and enjoy the Medemblikse waters. A unique sense of freedom and open space that you won't find anywhere else!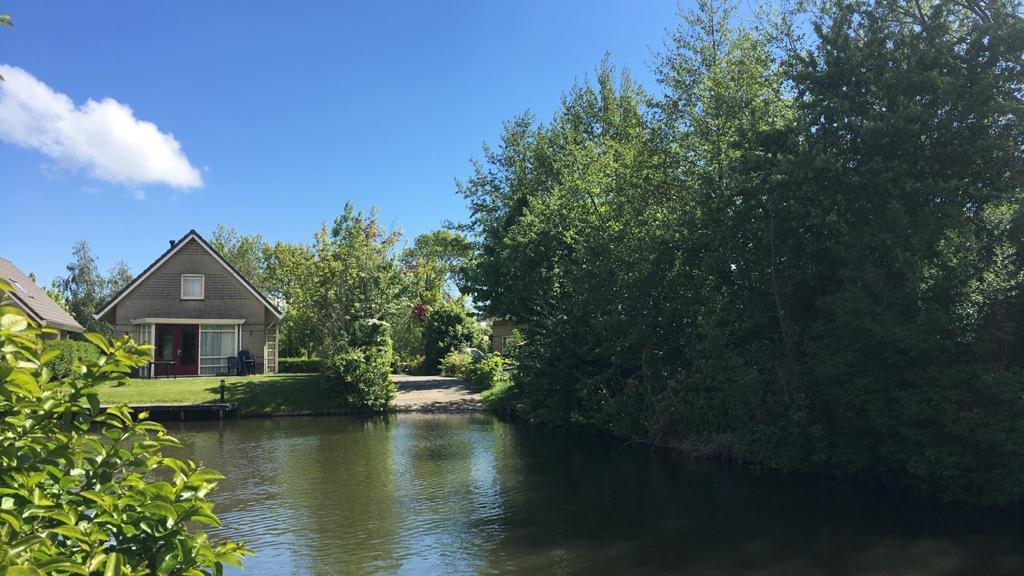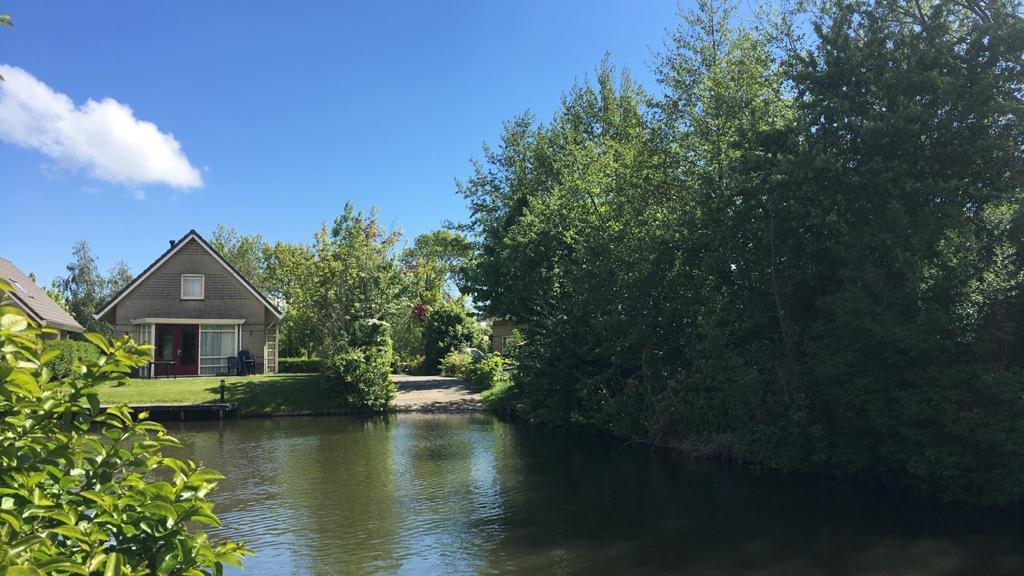 Boat ramp
Are you bringing your boat on holiday? Thanks the beautiful location of our holiday park on De Vliet, the bungalows each are situated by the water. The holiday homes feature a private jetty. Thanks to our boat ramp, you can easily get your boat in the water; sail around and moor it at the jetty of your bungalow.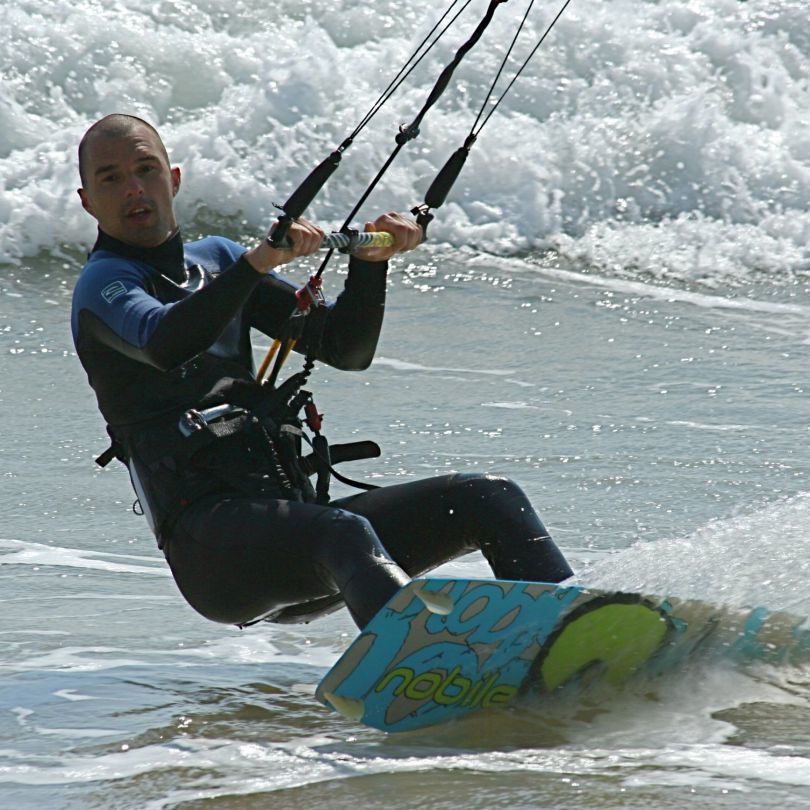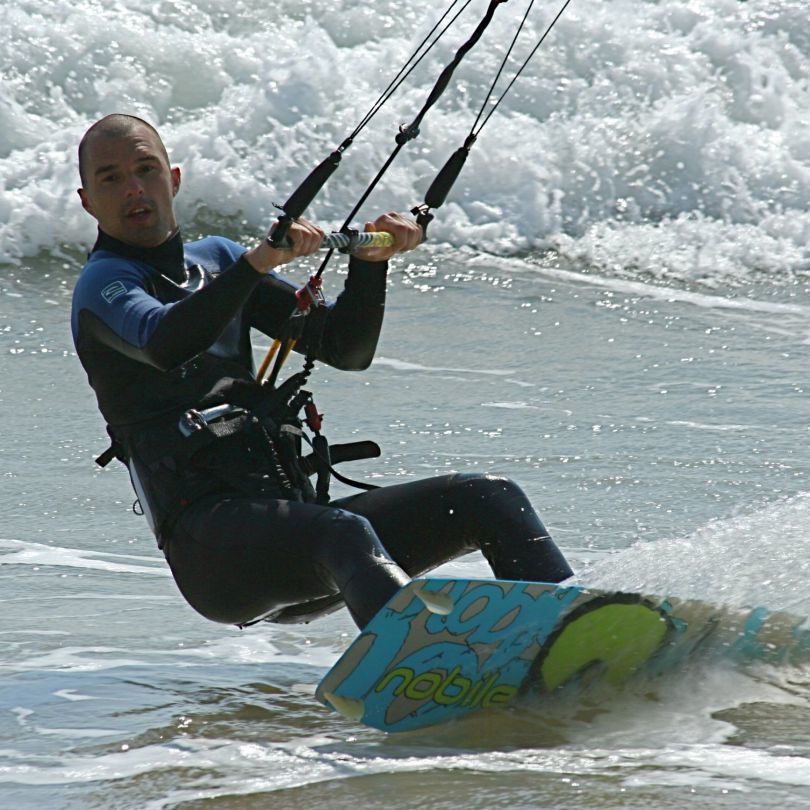 Water sports
There are many water sports for the active vacationer to engage in. At less than 200 m from Bungalow Park Zuiderzee, water sports enthusiasts gather to Medemblik from all over the world.
Sailing, surfing and much more... everything's possible!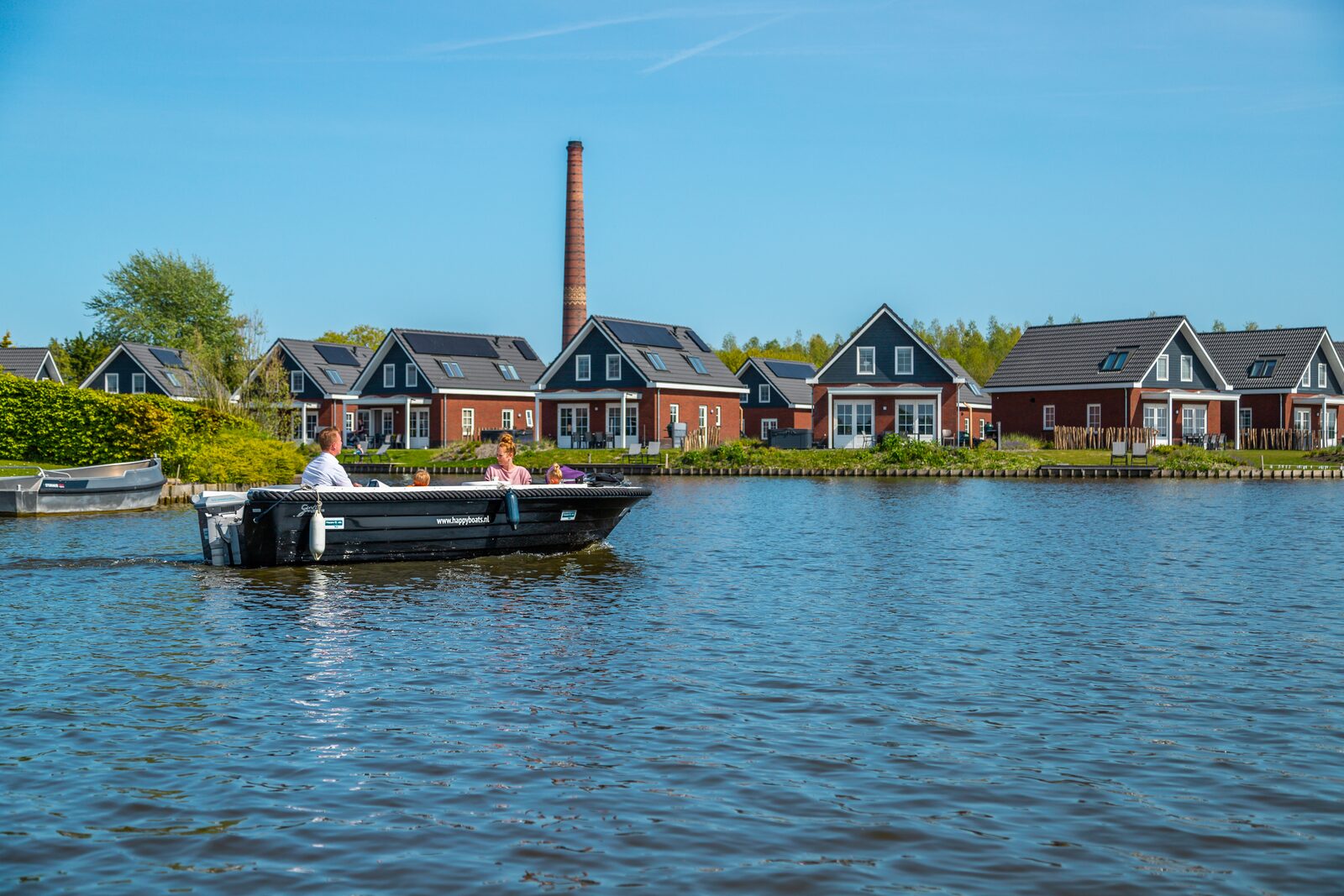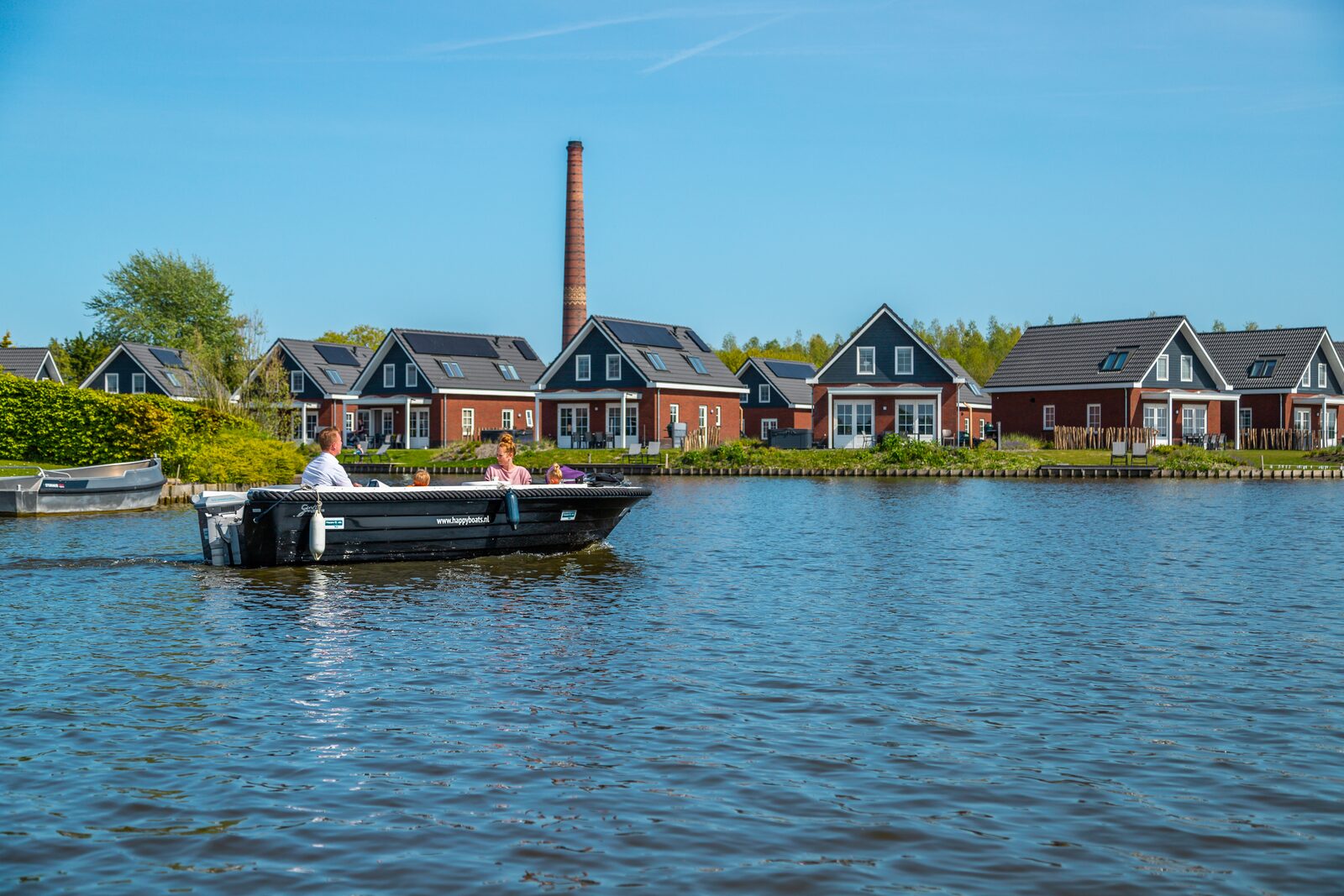 Sailing
Feel the freedom on the water... Will you choose a sailing boat or one with a motor?
Don't have your own boat? You can rent one from us in order to sail around Medemblik and its area. You can choose from three types of boat: a silent boat, a motorboat and a sloop.
Sailing in West Frisia The sailing route network of West Frisia makes the region very attractive. Water is inextricably linked to the region... Of course, this is owed to its perfect location at Lake IJssel and Lake Marken, the countless watercourses and, let's not forget, its VOC (Dutch United East India Company) history.
The polders 'De Vier Noorder-Koggen' and 'Het Grootslag' feature sailing routes that have been marked using a hub system.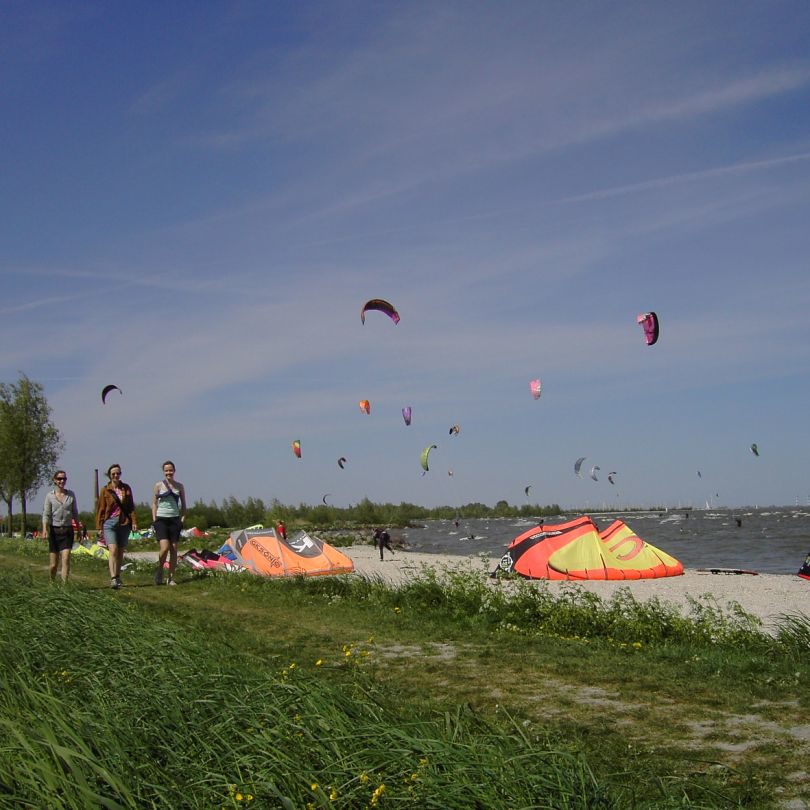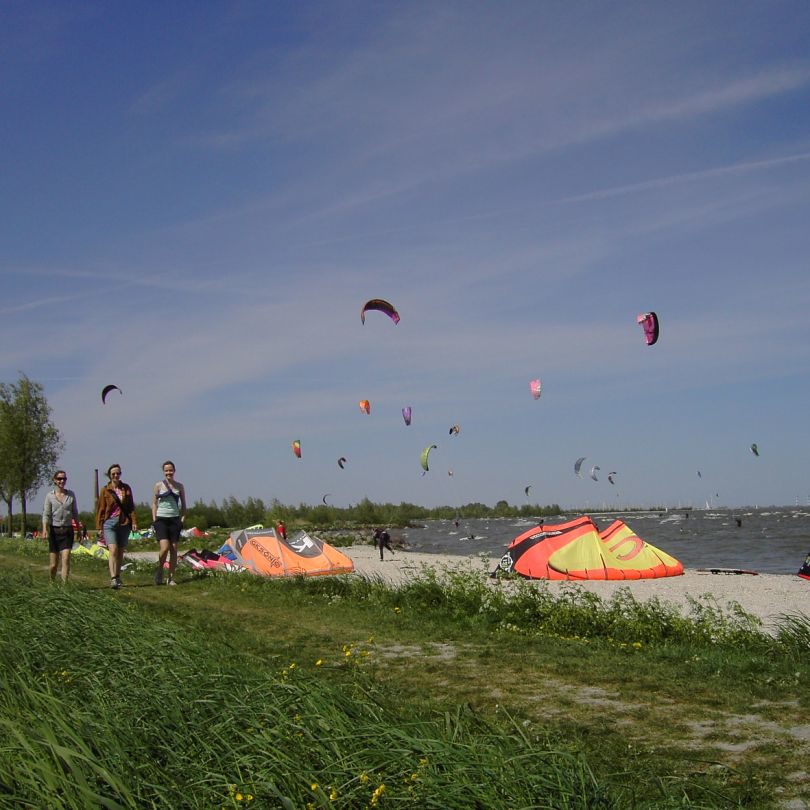 Kite surfing spot
Just like other spots around Lake IJssel, Medemblik is a great place to take some kite surfing lessons. It's a long coastline where the water is quite shallow in many places.
When it comes to space on shore it may take some compromise, but there's plenty to make up for it for any kite surfer. There's a wonderfully flat stretch of water, sheltered by a round dike in the water, perfect for freestyle enthusiasts.
Reason enough for a kite surfing school to use this location to inspire enthusiasm for our beloved sport.
Flat and shallow water, few waves and little current. Great for beginners.
Wind: N, NO and O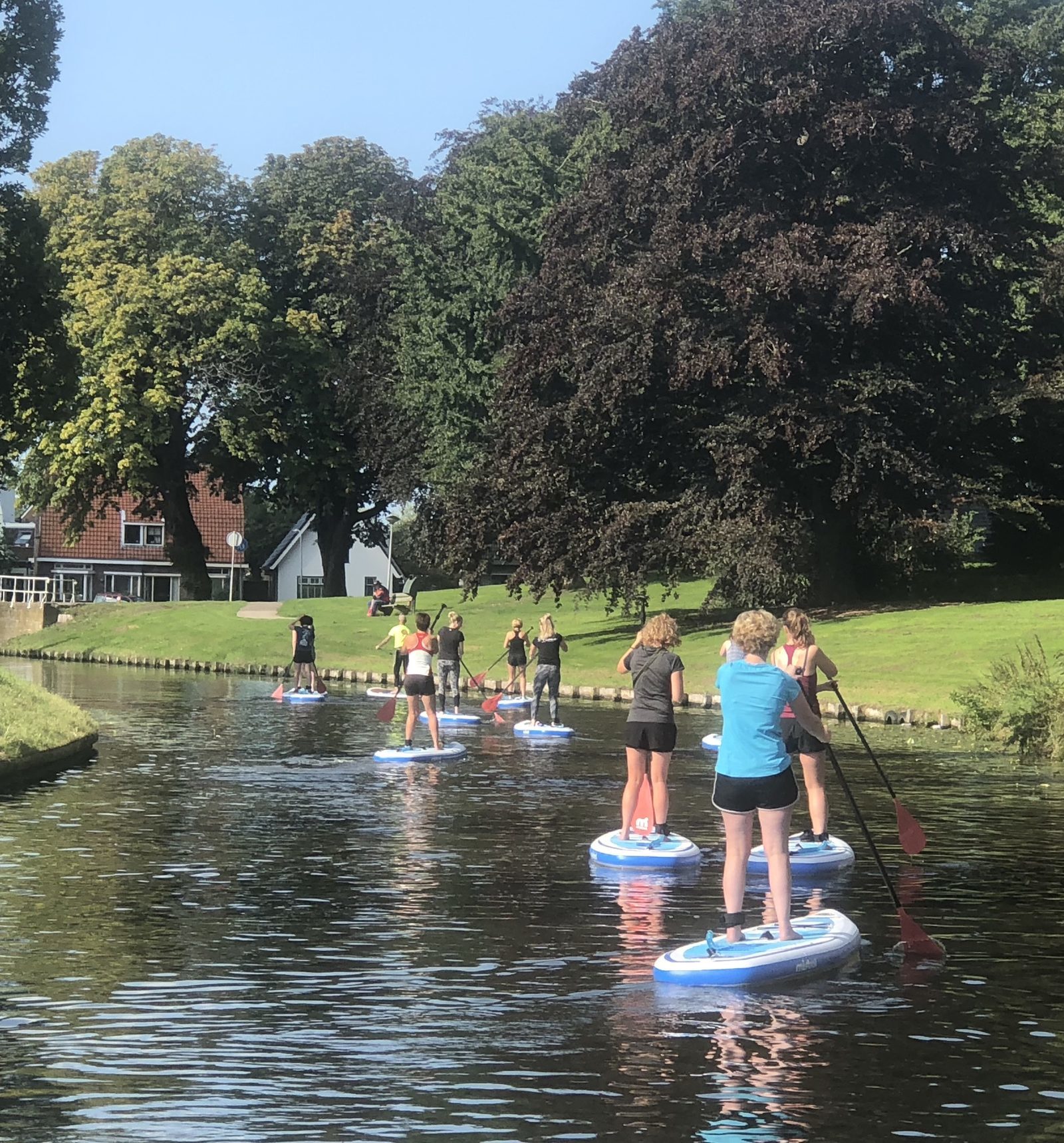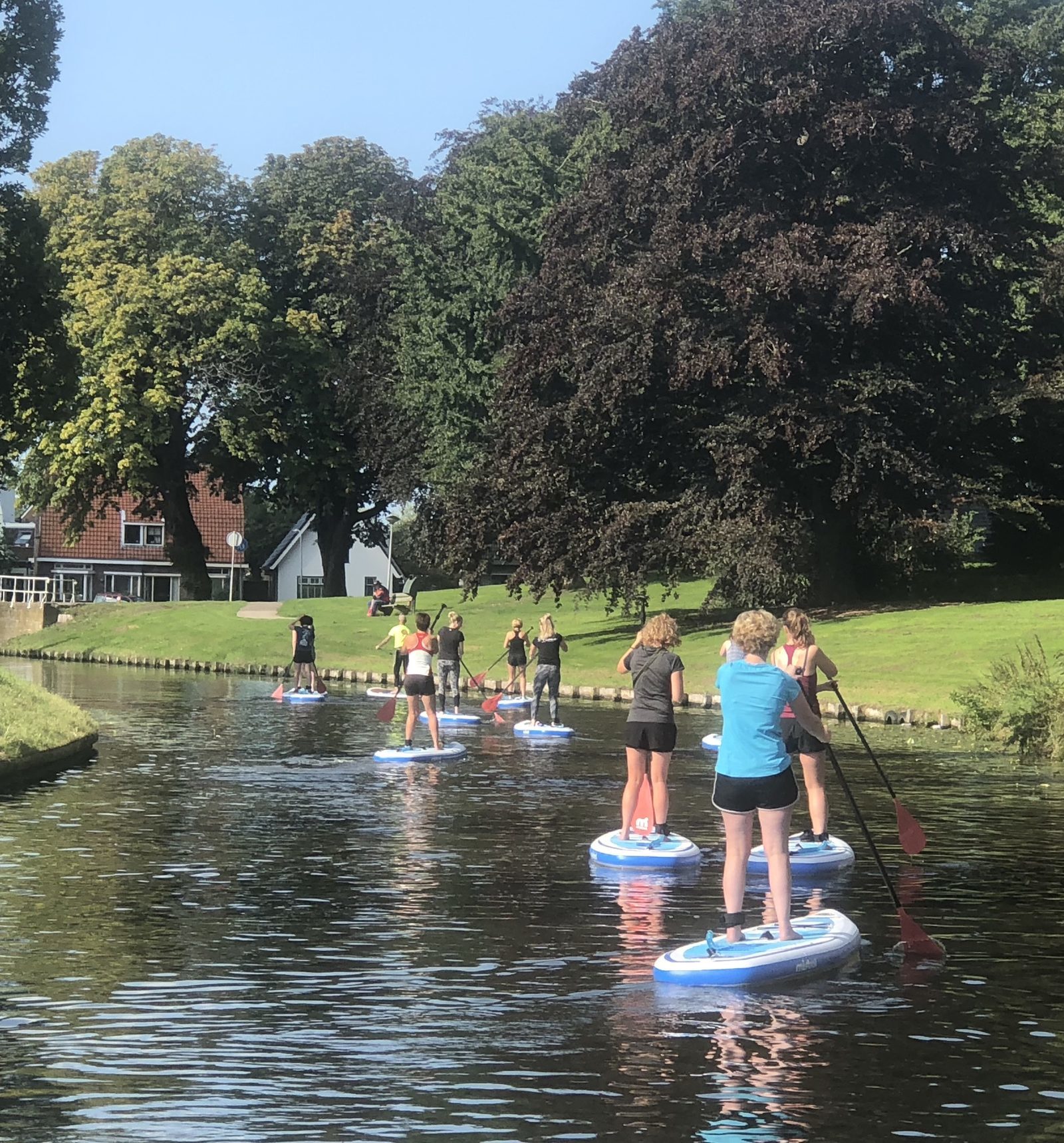 Sup school
Discover Medemblik from the water by supping! Are you ready for the supboard challenge? With guidance, you can learn how to sup at sup school Enkhuizen - Medembik. They offer various supping lessons. You can also rent a board yourself to get out there.
There is no better way to discover Medemblik than with a supboard on the water. Bungalow Park Zuiderzee is an excellent starting point! The lesson and rental location is at Beach Pavillion De Zoete Zee, within walking distance from our bungalow park.
More information? Please visit the website of sup school Enkhuizen - Medemblik.
Pitching a ball during your vacation. Where other courses in Holland are often flat, Golf Course "De Vlietlanden" has a course with many differences in height and various vegetation. Playing golf in North Holland can therefore be very challenging!