Workshop painting "fat ladies"
In cooperation with Kathleen van Velzen, Brasserie 't Stolpje is organizing a creative painting workshop. Choose what you would like to paint, fat ladies or funny animals, for instance. We have attached some examples!
Enjoy a pleasant and creative afternoon with friends, family or just yourself at our Brasserie. The group consists of a minimum of 6 people and a maximum of 15 people.
The costs for this workshop are €39.50 per person.
This includes a drink, some tasty snacks and, or course, the materials such as paint, canvases, cover foil, easels, aprons and such.
Available dates for the workshop
Wednesday 14 October,  2 PM
The 1.5 meter distance is required during the workshop.
Don't be late ... full is full.
Are you interested in this workshop? If so, apply quickly.
✉ info@brasseriehetstolpje.nl
📞0227-545955
Do you have any questions about the workshop? Please contact us.
We will be happy to assist you.
Register for the workshop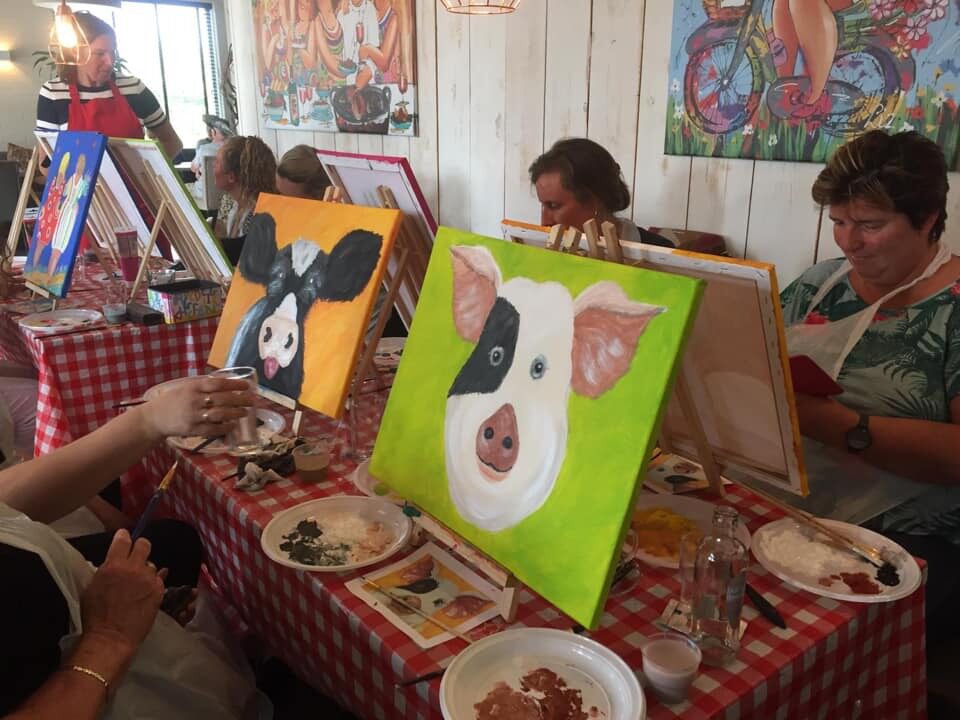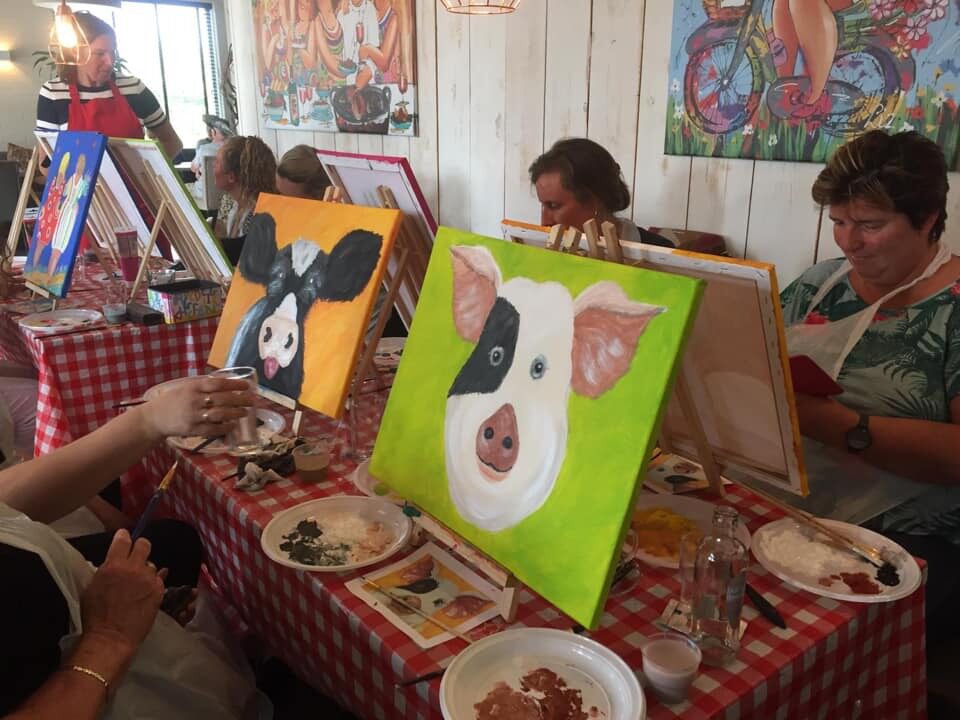 Eva | 8.5 | Fun afternoon. Well organized!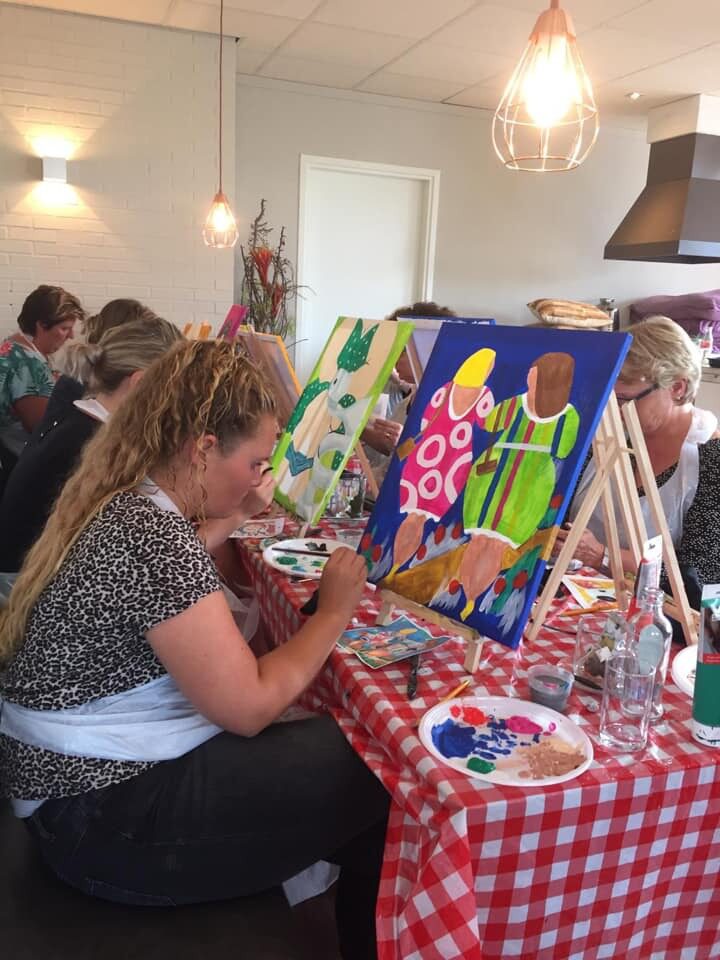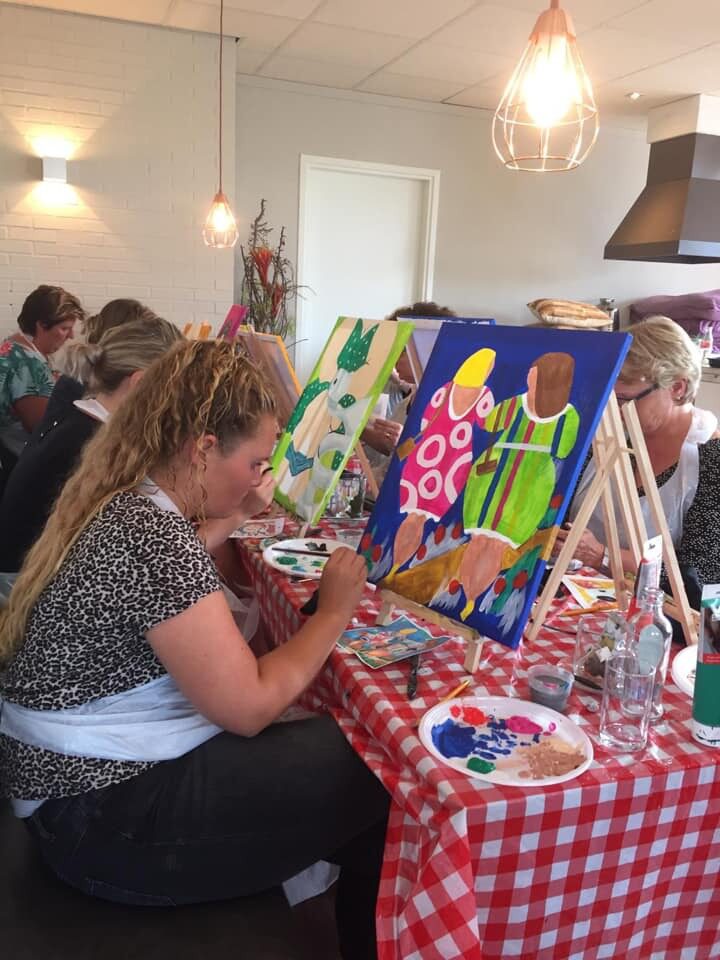 Chantal | 8.9 | Fun afternoon with friends. Fantastically organized!